Selecting the Perfect Outdoor Light Fixtures for Your Manufactured Home
Ensuring your manufactured home's exterior is well-lit not only enhances its appeal but also contributes to safety and security. The options can be overwhelming when choosing outdoor light fixtures for your home. However, understanding the available outdoor lighting choices can simplify the process and help you select fixtures that beautifully illuminate your yard, garden, or deck. Here are seven valuable tips for choosing the best outdoor light fixtures for your manufactured home to guide you through this decision-making journey.
1. Determine Placement and Optimal Sizes
Different areas around your manufactured home require specific lighting fixtures. Identifying the right size for each fixture is crucial. Additionally, consider the ideal locations for placing your fixtures and determine the appropriate mounting height for your home's exterior. Key spots to consider include:
The porch
Exterior walls
Above the front door
Fence lighting
Outdoor ceiling
Garage doors and walls
2. Account for Weather Conditions (UL Rating)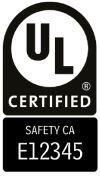 When selecting outdoor light fixtures for your manufactured home, prioritize those designed to withstand outdoor weather conditions, particularly humidity and moisture. UL ratings are essential, with two main categories: UL Damp and UL Wet. UL Damp-rated fixtures are suitable for areas exposed to humidity and moisture but not in direct contact with water, making them ideal for partially covered locations like porches. In contrast, UL Wet fixtures are designed to endure direct exposure to rain, snow, and water, making them suitable for uncovered fences, walls, and open porches.
3. Consider Fixture Types and Their Purposes
Different outdoor lighting fixtures serve distinct purposes. Consider ceiling lights, pendants, chandeliers, wall sconces, landscape lighting, and string lights for decorative lighting. Opt for recessed lighting and flood lighting fixtures to enhance safety and security.
4. Evaluate Materials and Finishes
The choice of materials and finishes significantly impacts your outdoor light fixtures' durability, maintenance requirements, and cost. Commonly used materials include brass, aluminum, ceramic, and copper. Brass fixtures are renowned for their durability and minimal corrosion, while copper offers a cost-effective alternative with slightly lower durability. Cast aluminum is the most budget-friendly option, although it may require anti-corrosion coatings. Ceramic is another weather-resistant choice, though it tends to be more brittle than other materials.
5. Select a Preferred Style
Outdoor light fixtures come in various styles, including Antique, Modern, Nautical, and Rustic. Consult a knowledgeable stockist or manufacturer to determine the style that best complements your preferences and enhances your mobile home's exterior aesthetics.
6. Explore Control Features
Depending on your lighting type, style, and purpose, outdoor light fixtures may offer various control features. Some fixtures include dimmers for precise lighting control, while others feature timers for scheduled on/off settings, including remote automation. Motion sensors are also available in certain fixtures, automatically activating lights upon detecting movement.
7. Address Special Considerations
Lastly, when choosing outdoor light fixtures for your manufactured home, consider the required bulb types and accessibility for replacements. Explore options for energy efficiency, glare reduction, and shielding. Additionally, explore eco-friendly choices such as solar lighting and evaluate maintenance requirements.
By following these tips, you can confidently select outdoor light fixtures that illuminate and enhance the beauty and functionality of your manufactured home's exterior.